Nancy Josephine "Josie" Harrod
epb1937@scrtc.com
This is a picture of Nancy Josephine "Josie" (Harrod) Edwards (1843-1935) who married William Asbury "Billy" Edwards. Granny Edwards is dressed in her apron and winter-wrap. She is holding a wicker basket she probably wove from white oak strips, and she has a small milk pail on her arm. The cow is anxiously awaiting to be fed before Granny begins milking.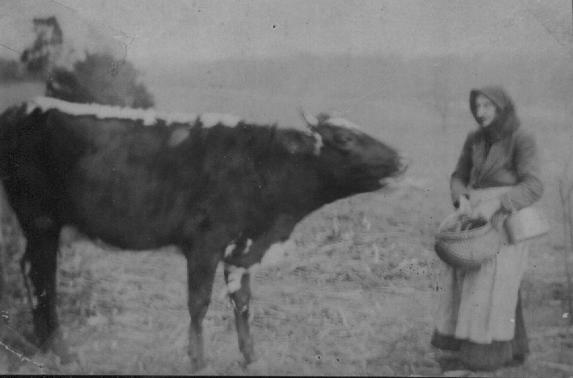 (Photo is courtesy of Callie Higdon Meredith. Thanks!)
The picture below is Nancy Josephine "Josie (Harrod) Edwards with her grandson, Willie Edwards. Willie is the son of David Newton Edwards and Rilla (Higdon) Edwards.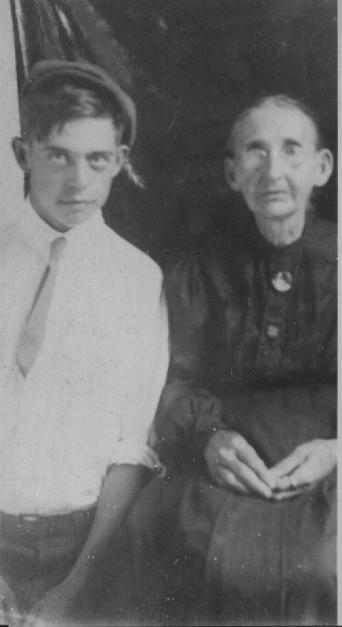 (Photo is courtesy of Callie Higdon Meredith. Thanks!)
Return to Picture Album
Return to
Main Page
Email|| Home|| Cemeteries|| Polston/Poston Cemetery|| Civil War Records|| C'mon Smile|| Family History Journal|| Picture Album|| Genealogy|| Poetry|| Other Sites|| Tribute Pages|| Wills|| Journals||